Did Big Pharma Feed Kids A.D.D. Drugs on Purpose; MI Abortion Debate 2.0 – It's Not Over-12/17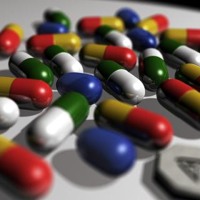 Welcome to Independent Underground Radio LIVE – MICHIGAN'S TOP POLITICO PODCAST – Tuesday, December 17, 2013 @ 11:30am ET Program!
On Today's Show We'll Discuss:
-A groundbreaking report in the New York Times over the weekend makes a shocking claim Big Pharma along with groups of willing Doctors, made a push in the 1990's and early 2000's to push drugs such as Adderall and Ritalin on children, on purpose.
-Michigan Abortion Debate, ROUND TWO. As a majority of State Republican Lawmakers, plus three Democrats, rushed though a measure to end medical or non-medical based abortions paid by private insurance, round two on this issue is heating up. Can Michigan Women force a general election vote on the measure with 161K that Right to Life is guranteed to lose? We'll discuss.
-Money on Steroids for Campaign Finance in Michigan? Will Gov. Rick Snyder sign a bill he decried as a Candidate Snyder to triple the States' Finance Limits?
Independent Underground Radio LIVE FEATURED THIRD YEAR ON BTR Political Talk podcast based out of Ann Arbor covering Michigan and National Politics, breaking news and more.
Host Monica RW is an owner/writer for the popular Independent Underground News website, media consultant for ROJS Media LLC, a experienced grassroots and elected local political leader, and brings her researched Independent opinions to the political issues of the day.
Call into the show with your thoughts and opinions at 347-934-0185 or tweet us @IUNewsTalk.
Join Our Facebook Page: www.facebook.com/rojsradiolive
Follow IU News & Talk On Twitter: www.twitter.com/iunewstalk
Read our Blog Daily: www.rojsnews.com
Listen to Independent Underground Radio LIVE on Blog Talk Radio:
www.blogtalkradio.com/rojsradio